Whenever. Wherever. Bless and Encourage Someone
Regardless of your mood, or whether you just don't want to talk with anyone, or the traffic is just nerve-racking or your kids are loud in the backseat, or you are too busy with thoughts of assignments from work or school...You are still passing a message, and encouraging someone to Pray. Isn't that great? Being fruitful even in those moments. Plus that might just be what they need to see. God is also capable of bringing it to their remembrance much later. And guess what Beloved, this act will be referenced on that glorious day of our Lord.
View Options
Ahidem Stickers depicts Hope
There's nothing like giving someone an opportunity for betterment, and reminding them that they can do all things through Christ.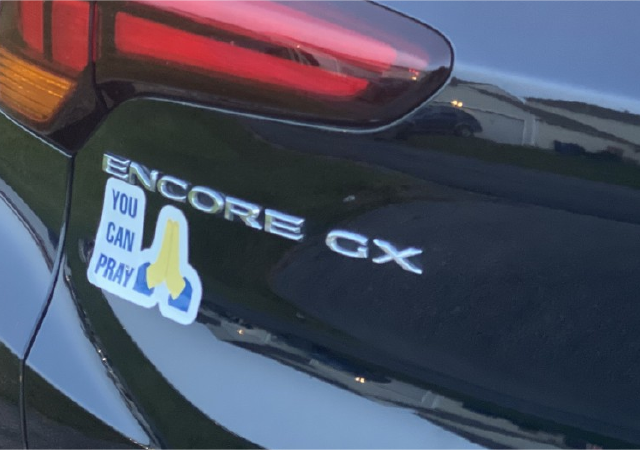 Our Goal
At Ahidem Stickers, we have believed that there is a God who created and upholds all things by the word of his power, and has given the grace to also act like him, shining the light; We choose to let each YouCanPray inscription be seen by as many as possible, with the intention of harnessing the presence and power of His Spirit with us, to grant help and healing to our lands and families. Making many more conscious of Him, thereby honoring Jesus. For we remember that by Faith, Abel though dead still speaks.
Learn More
YouCanPray Non-reflective Sticker
Sale price Price $2.99 Regular price Unit price / per